the risks of building your paid community on rented land
and what you could do about it 🙂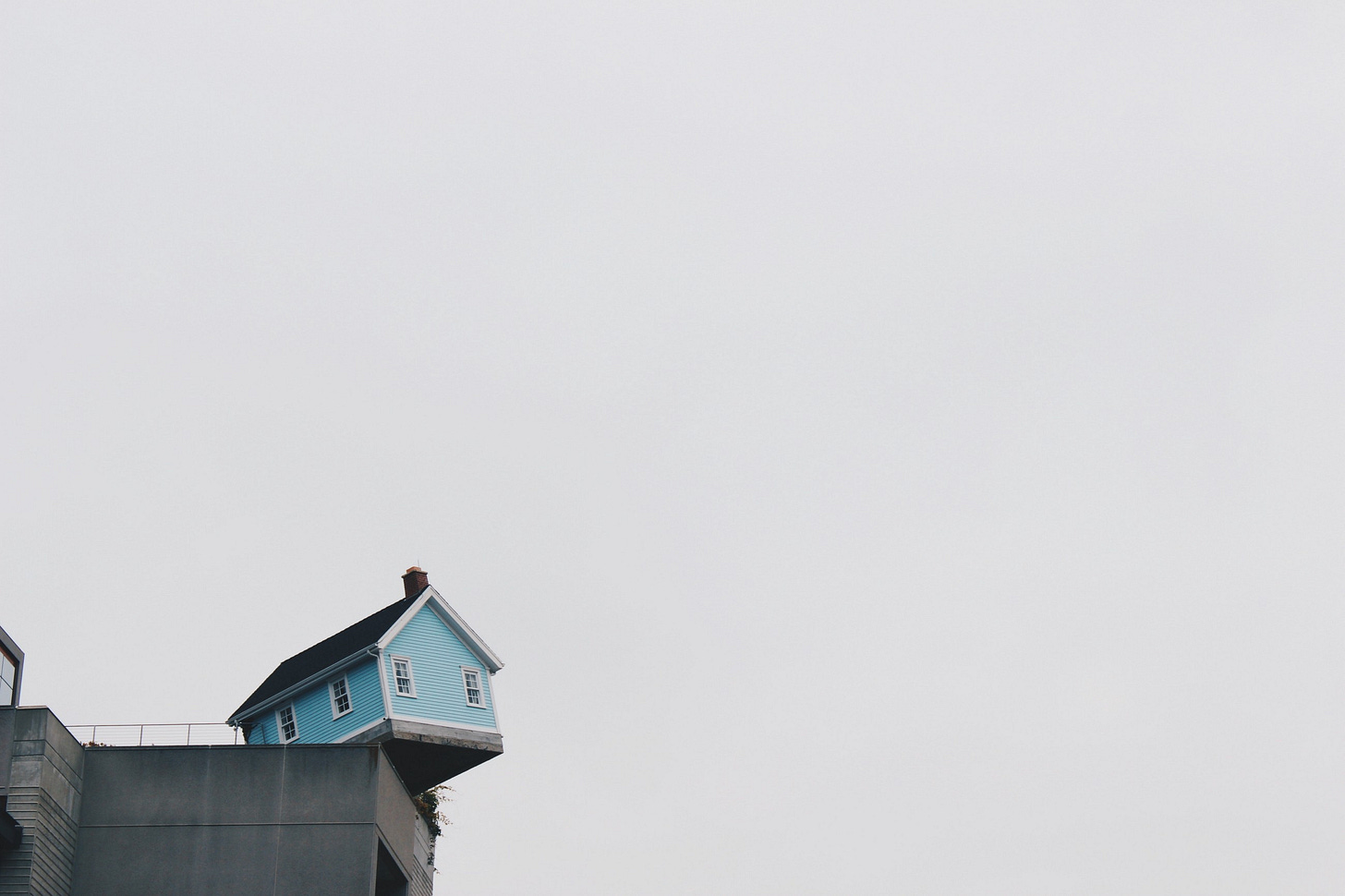 The passion economy is showing us the freedom 🏄‍♂️ we can all create. Find your thousand fans and make a living. In India, Sweden, Toronto - its does not matter! I for one love this democratisation of capitalism. But what about getting de-platformed just as things are taking off?
Let's look at a common trajectory of paid community and find out how to avoid being de-platformed
Some people start very scientifically and ask:
People - who are they?

Purpose - do we have a common purpose we can build upon together?

Uniqueness - what is it that only we can do together?

then

Where are people today? (finding your to-be members)

What formats can we engage in? (this is platform-specific, for example video on YouTube, short videos on TicTok, newsletter like here on substack 🙂

Can I sustain this, and even turn a profit? (what is the income model on the platform, for example subscriptions like here on substack or a cut on ad-revenue as on YouTube)

And from here they build a paid community
But often we bring our passion onto a platform just to understand that we resonate and that we can monetize…
YouTube - examples 🇬🇧 DanTDM 23.5 mn/subscribers (mainly known for Minecaft content), 🇮🇳CarryMinati - India, 23.9 mn/subscribers, (roast-centric videos/gaming), 🇲🇽 Yuya - Mexico 24,6 mn/subscribers (mainly beauty) or the megastar PewDie Pie 105 mn/subscribers (yes, nice to put a Nordic flag here 🇸🇪 although he is living in the 🇬🇧 maybe its tax-reasons…🤷‍♂️)

Tic Tok (background Musica.ly/Douyin) has made some people rake in the money as well. Charli D'Amelio: 51 mil/followers/$48,000/Post (!), Riyaz Afreen: 36 mil/followers, $35,000/Post. Pretty insane numbers…😬
But then it happens… the platform you built on is starting to shake underneath your feet…
👉example 1 - regardless of its mega size, Tik Tok was banned in India. And hacker-collective Anonymous started a campaign against it because of alleged integrity issues.
👉example 2 - Facebook saw itself facing the 'Stop hate for profit-campaign' where major advertisers where pulling away from the platform.
This is pretty serious stuff 😬 if you built your business on any of these platforms…
It's like you building a store in a shoppingmall and suddenly the town shuts down the mall operator…
What will happen?
The attractiveness of discovering that you can actually build a following (regardless if it's lip sync, educational video on TikTok, a talk show on YouTube, a Facebook group, a podcast on Spotify) will still persist. This is simply how creativity happens - you try something. Then you open next door, and next. People will discover themselves as creators on different platforms and build first audience there.
However - people will start hedging the risks.
They will ask three tough questions:
👉Who owns/controls the platform? ('ownership')
👉How is it making money? ('business model')
👉Who is my colleague on the platform? ('other creators using the platform')
Ownership/Control
Practicality of being de-platformed. If ownership/control of the platform I am building on could lead to me being de-platformed from entire countries like India (not a small country…), maybe this cannot be my main bread and butter?
When you are a creator, being de-platformed is close to being cut of from oxygen when diving
Brand/Ethics. Brand is everything. Does my brand resonate with who owns the platform? Do my personal ethics relate well with who is behind the platform?
Business model
Ads. Selling eyeballs for money has always been the way of the media. Social media is no different. But then we realised that personalised ad-targeting on social is quite a monster. A very powerful machine that companies such as Facebook were starting to get a lot of criticism for.
The ad-driven platform operator needs to keep everyone happy. The audiences, the creators and its ad buyers. Facebook has shown us that this balance is tricky.
Donations. TikTok and others make it possible to donate, which is kind of cool. People like you, they donate. Depending on the pattern of donation - every time you post or once in a while - donations will be more or less beneficial to you as a creator.
A subscription model (such as here on Substack) is arguably less complicated. You share the underlying platform (which makes totally economical sense) and you have you own audience). Less worry about integrity issues of platform, focus on the people you care about and who care about you.
e'commerce. Paid communities are moving into the social commerce space. How can I monetize merch, products on this platform? But also, what else is being sold in this store? Just as in the physical world, you don't want your product in any store.
Who else is here? Who is my "creator colleague"?
On broad platforms such as twitter, YouTube, Facebook - you might find yourself posting side by side with people such as politicians, activists as well as your aunt and your neighbour. What does that mean to you as a creator building a living? Taking care of your community? Making people feel safe hanging out with you and other members? Broad platforms are more like bars, not private dinners, with all that this entails.
Prediction coming years
My 10 cents is that creators will increasingly build audience on several platforms,

but that the private community is the new email list (the place where you consolidate with your most loyal people)

People will treat platforms more agnostically. Just as smart marketers bought cheap Adwords early, bought cheap facebook ads when they were still cheap and are now looking at product communities,

people will explore emerging platforms to see if you engage, and keep consolidating to the center.

Some will place big bets and just go all in with a single hot platform they resonate with (focus is not unimportant).
What's your take on this? Would LOVE to hear you on this one 🙂